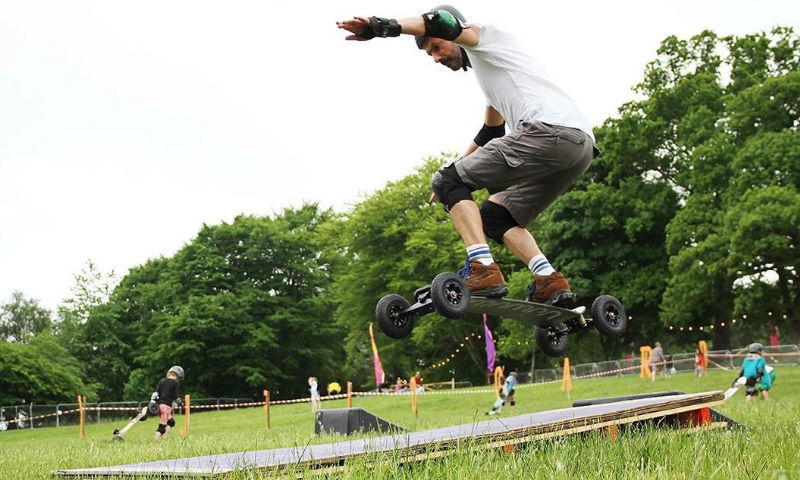 After their sell out sessions at Elderflower for the last two years we are thrilled to have Roger and Kim from Knockhill Mountain Board Centre joining us at this years Into the Trees. Since opening Knockhill MBC, Roger, Kim and co have been pushing the envelope with all kinds of crazy features to bonk, slide, jump and grind. If you missed giving Mountain Boarding a try a Elderflower Fields now is your chance!
WHEN?
Saturday and Sunday. 45 minute sessions start at 10.30AM, 11.45AM, 1.30PM, 2.45PM, 4PM
AGE GROUPS
For adults and kids age 7 years and over.
HOW TO PARTICIPATE
There is a small charge of £10 per person to take part in a 45 minute mountain board lesson which is payable & bookable on the day at the Info tent. There are only 10 places per session so best to book in on arrival. The first session of the day starts at 1030am.
It is recommended that participants wear old clothes and a pair of sturdy trainers / walking boots. Knockhill cannot let people ride if they are wearing crocs/flip flops or wellies.