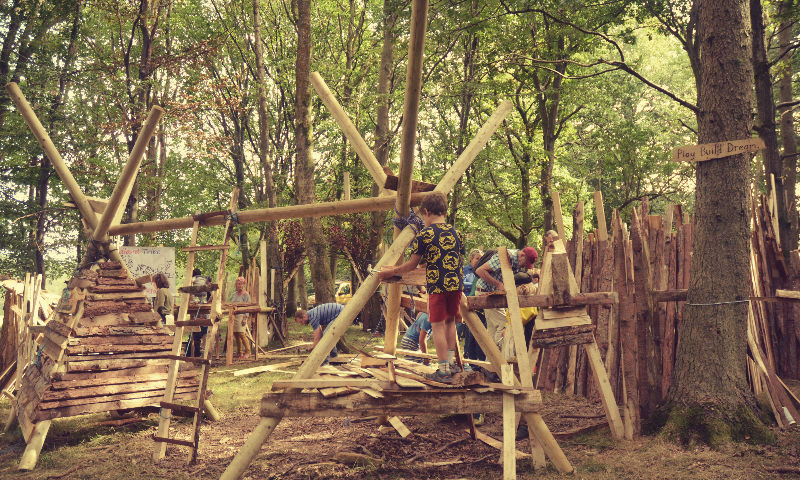 We are thrilled to welcome back  Tom, Bella and the team from Woodland Tribe. You can help co-create an amazing adventure playground!  Woodland Tribe are the masters of 'constructive play' at UK festivals and the sell-out sensation at Brighton Fringe. Children and adults use, hammers, nails, saws, drills and a HUGE quantity of wood to build the playground of their dreams…..and then play on it!
WHEN
?
Saturday & Sunday.
AGE. GROUPS
For children and adults of all ages.
HOW TO PARTICIPATE
Head to the Woodland Tribe area to join in.  Please note this activity carries an additional charge.