This year the Woodland Spa will be created by local somatic therapist/yoga teacher Janee Swan and her wonderful therapist team from YogaCamp. All the massage therapists are highly professional with years of experience and can deliver treatments to suit your individual needs. They will be abiding by current Covid Guidelines to ensure that your safety and your comfort is a priority. The massage treatments available for pre-booking include:
– Shiatsu
– Therapuetic thai massage
– Deep tissue
– Deep tissue/Thai fusion
– Holistic oil
– Reflexology
– Indian head
– Acupressure chair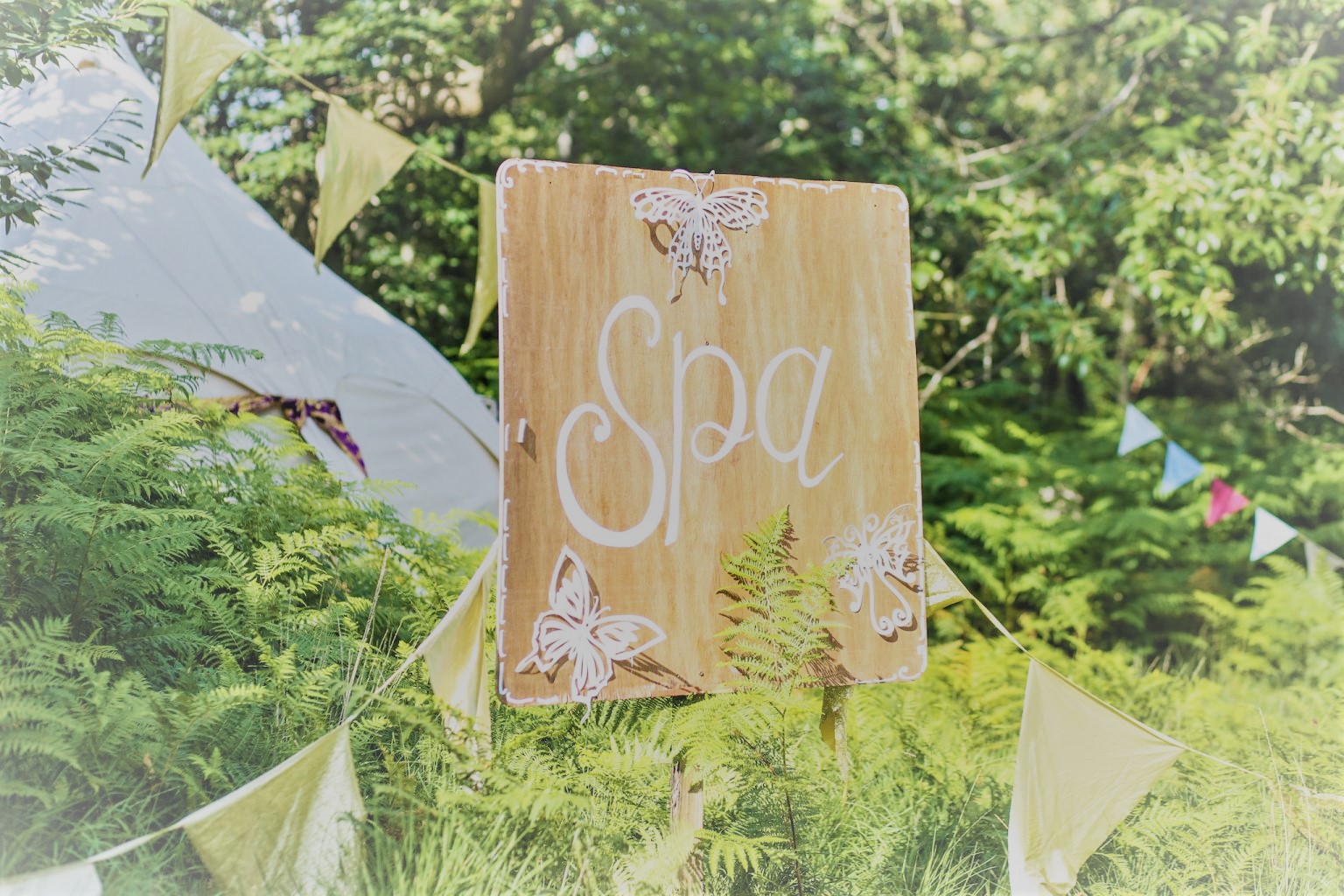 Janee Swan
Thai massage or Thai massage/deep tissue fusion – sequence of gentle (but firm) pressure techniques with the thumbs, palms and feet will relax the muscle structure and quieten the mind. Light yoga style stretching is mixed into this massage helping to open the joints and increasing mobility, giving you a boost of energy. ​In a treatment, I will 'meet' your body and be guided by where your tension needs support to release.  Using the breath, intention, and Thai massage techniques, you will receive a renewed sense of lightness and wellbeing as the sensation of 'holding' is transformed into spaciousness. Thai Massage is performed on a mat on the floor, clients wear light, loose-fitting clothing. Oils can be added for extra relaxation.  It is suitable during pregnancy.
Holistic deep relaxation massage – Oil massage focussed on deep relaxation using a variety of techniques to gently lull you into a deep and blissful state of relaxation.
Lou and Nick Neter
Shiatsu is a healing art, originating in Japan, which uses the power of touch and pressure to enable each of us to contact our own natural self -healing qualities. In a Shiatsu session, the Practitioner uses pressure with thumbs, fingers, palms, and sometimes knees, elbows and feet, to induce deep relaxation and a feeling of well being. It is sometimes dynamic, sometimes seemingly quite static, involving pressure on the limbs and torso, as well as rotations, the kneading and releasing of tight muscles and supporting areas of weakness. To receive, Shiatsu is deeply relaxing and yet invigorating, leaving a feeling of tranquillity and a sense of being in touch with every part of one's body. Giving Shiatsu is a like performing a moving meditation and often leaves the giver feeling as balanced and energised as the receiver.
​Shiatsu was developed from traditional oriental massage and, in common with acupuncture and other oriental therapies, it works on the body's energetic system, using the network of meridians, or energy pathways, which connect to the internal organs, as well as relating to our emotional, psychological, spiritual  harmony and well being.
Leonie Taylor
Therapeutic Thai Massage is a traditional form of bodywork that forms part of Thai medicine. I work on the body using various techniques; hands, feet, elbows, scarves, spoons, heated herbal compresses, herbs and liniments can all be employed to release tension and stagnation in the skin, soft tissue, joints and bones, and around the organs, restoring harmony, balance, and flow. Each session includes a consultation so that treatment is appropriate and effective. Depending on what you need personally, and in response to your constitutional element, treatment may be deeply relaxing or energising and revitalising.
​Thai Massage can be applied to help with issues such as headaches, knee, back, shoulder and neck pain, premenstrual tension and many other issues. It is also very effective for long-term conditions, from Multiple Sclerosis to Fibromyalgia, or after a stroke or illness, where it can help reconnect you to your body and a felt sense of your body.
​Therapeutic Thai Massage can be done on anyone, of any age and physical ability, as it is entirely adapted to suit your needs, following a detailed consultation. It is deep and healing for body and mind.
Alison Wheeler
Ali Jane has been a bodywork practitioner for 15 years and over that time has studied a wide range of healing arts and disciplines. Each treatment is adapted to the needs of the individual and Ali pulls on her experience of multiple techniques and practices a deep intuitive listening in order to provide the most nourishing, healing, relaxing and restorative treatment for her clients. Ali can always blend the different treatments to suit specific needs and holds a safe and nurturing space for everyone she treats.
Deep Tissue massage – Using Oil and deep tissue techniques, acupressure and trigger points to release tension and aches held in the muscles. Ali works as deep as the body allows but never forces, instead gently encourages the body to let go.
Thai massage – Wearing comfortable clothing – using acupressure and passive stretches to release blockages and increase energy flow in the body.
Thai Fusion massage – A blend of Thai and Deep tissue techniques to enjoy the depth of acupressure alongside the nourishment of a therapeutic oil massage.
Holistic deep relaxation massage – Oil massage focussed on deep relaxation using a variety of techniques to gently lull you into a deep and blissful state of relaxation.
Head , neck and shoulders – Can be with oil or no oil focussing on these common problem areas to relieve muscular aches and tension. Indian Head massage techniques are used for ultimate relaxation and relief.
Reflexology – Working on the feet using talc powder and oil the whole body can be treated through the feet. Particular problem areas can be focussed on according to need.